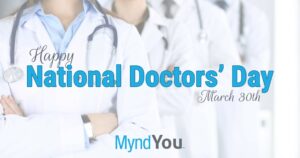 We're thankful to all doctors every day. But on this National Doctors' Day, we especially want to thank those we've had the honor of working with.
We celebrate their deep commitment to excellence in clinical care. We know they want the best for their patients. And we're grateful they've trusted us to help them with that mission. 
We're also thankful to all the physicians, nurses, and other clinical experts who've helped us develop our active-listening virtual care assistant, MyEleanor. We couldn't have done it without them! 
Read more from our co-founder and CTO, Itay Baruchi, about how doctors, nurses, and therapists with decades of experience conducting high-quality, meaningful care calls in a variety of situations taught Eleanor to have natural, personalized, and clinically actionable conversations with patients.