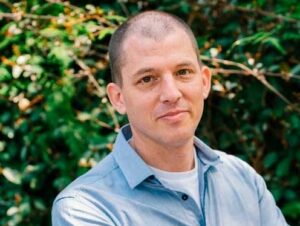 When people think about artificial intelligence (AI), they tend to think about what functions it can perform. Can it engage patients and improve clinical outcomes? Make clinicians and other healthcare workers more efficient? Will it improve our workflow, communications, and efficiency? Will it save money? And, most importantly, will it help patients?
The answer to all of those questions is "yes—and more." But first, any AI-based platform or system (including our customizable and scalable AI-powered virtual care assistant, MyEleanor), has to learn how.
Itay Baruchi, PhD, MyndYou's founder and chief technology officer, explains. 
"We built Eleanor based on tens of thousands of hours of VOIP call recordings between patients and clinicians, including nurses and therapists who have decades of experience conducting high-quality, meaningful care calls in a variety of situations," he says.
Eleanor's interactions with patients and members are designed to be personable, accessible, and engaging. But human communication is complicated. It takes a lot of subject matter experience to build an AI-based platform and to understand how best to communicate with patients over the phone. 
"So the foundational data is those human-to-human interactions and experiences," Baruchi says. "Using data from a diverse group of people is also a critical element in the accuracy of Eleanor, continuously improving her algorithms, analytics, and other capabilities."
MyndYou is hiring! Check out our open positions, including full stack and senior back-end developers, and a senior NLP expert on our careers page. 
Diversity of input is key to training AI. But it's also key to continuous improvement, says Baruchi, who has a Ph.D. in physics and neuroscience and more than 20 years' experience inventing and developing cutting-edge technologies and leading multidisciplinary technology teams.
Digital health technologies must do more than improve operations, increase efficiency, or boost the bottom line (although those are important goals). When it comes to product design and developing outreach programs, MyndYou and its healthcare partners always keep the needs of patients and members at the center.
"We believe it is of the utmost importance to have data scientists and software engineers working closely with licensed clinical teams who have experience communicating with the people who will be answering MyEleanor's calls," Baruchi says. "We create all of our call scripts for older adults with the help of clinicians who have geriatric expertise, for example. And we develop call scripts for behavioral health programs with the help of therapists and other mental health practitioners."
In other words, it takes a team that really understands high-tech and high-touch to continuously develop Eleanor's ability to talk to, listen to, and engage member-patients in a meaningful and clinically actionable way.