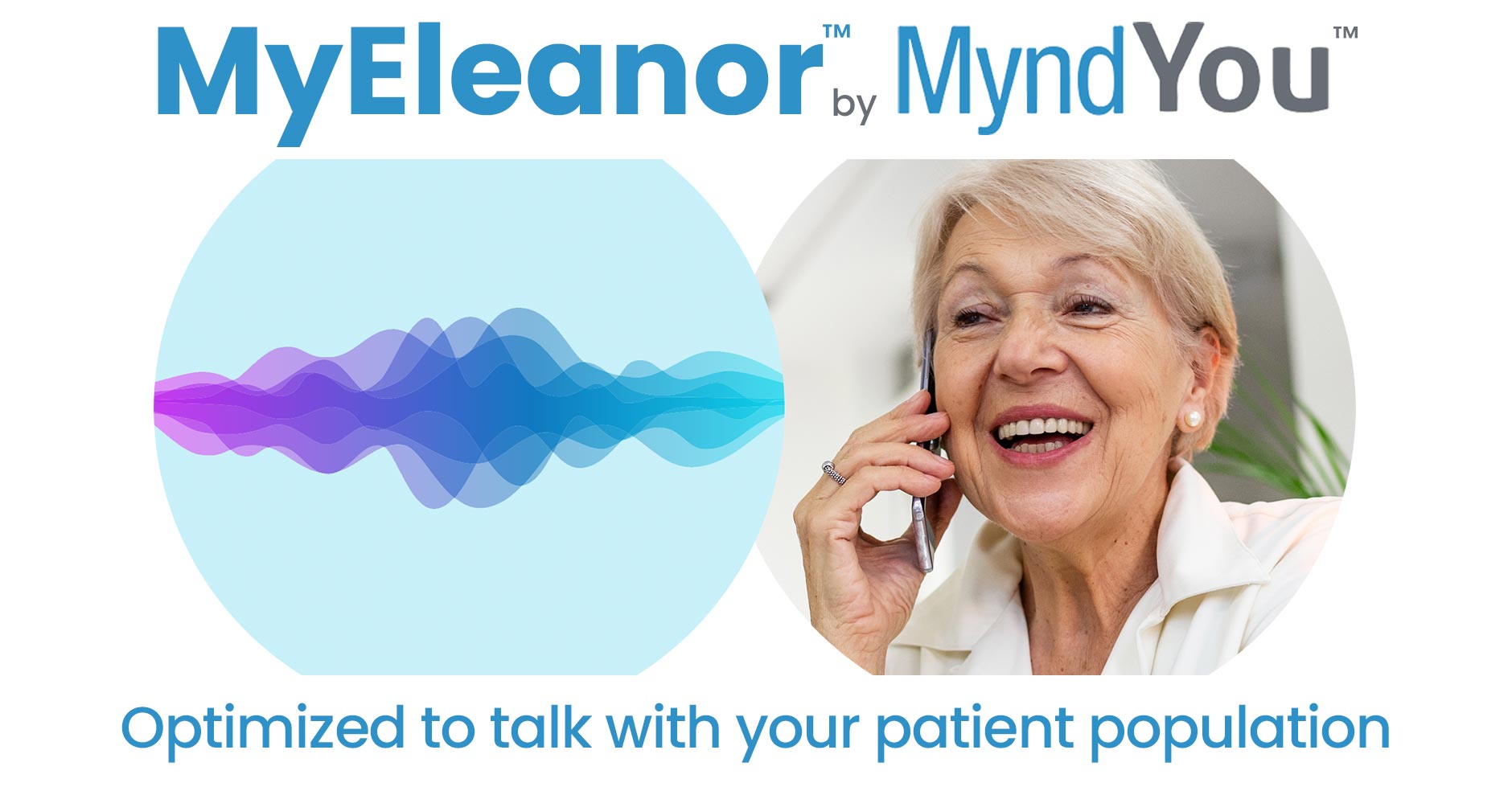 FOR IMMEDIATE RELEASE
New York City, April 13, 2022
Award-winning digital health tech company MyndYou, which recently joined the National Organization of ACOs, will exhibit at the NAACOS spring conference April 27-29 in Baltimore.
"MyndYou is aligned with NAACOS' mission to support ACO providers and their patients," said MyndYou's Vice President of Sales Brian Brazda. "We're especially well-positioned to help ACOs meet their population health goals, including providing high-quality care, lowering costs, and serving and engaging diverse populations."
MyndYou's voice-based virtual care assistant, MyEleanor, can make thousands of calls in hours, cost-effectively expanding reach and increasing touchpoints. Eleanor sends alerts for customized high-priority concerns, such as health deterioration, falls or risk of falls, and anything that might indicate a readmission risk, allowing care teams to intervene quickly. 
Eleanor's conversational AI listens not only to what patients say, but also how they say it. For example, she knows the difference between "I fell last night" and "I fell asleep last night." 
She can give patients updates, reminders, and tips on her own, direct them to hotlines or community resources, or do a "hot transfer" to a live care team member.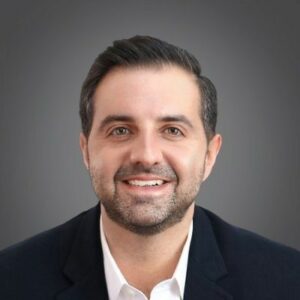 "The platform just has so many uses that really benefit both the patient and the care team," Brazda said. "Plus, it saves time and it costs less than using care coordinators to manually make and triage calls." 
Conference attendees can visit MyndYou at booth 7 to meet Brazda and Account Executive Kathy Oliveri and experience a demo of Eleanor's natural, conversational style first-hand and to learn more about how this first-in-class platform uncovers and reports actionable data that can help your ACO succeed.
CONTACT
Brian Brazda
brian.brazda@myndyou.ai
Or connect with Brian on LinkedIn
Kathy Oliveri
Account Executive
Kathy.oliveri@myndyou.ai
Or connect with Kathy on LinkedIn 
About MyndYou
The MyndYou team serves a higher mission to impact lives for the better. MyndYou's AI-powered virtual care assistant, MyEleanor, helps healthcare providers and payers predict health risks and engage patients with the simplicity of a phone call. Eleanor conducts regular check-in calls that facilitate meaningful conversations and triage patients and members so the care team can focus their time where it's most needed, maximizing productivity and effectiveness, saving money, and improving population health outcomes.
About NAACOS
The National Association of ACOs (NAACOS) is a 501 (c) 6 non-profit organization that supports accountable care organizations as they work together to increase quality of care, lower costs, and improve the health of their communities. Determined to create an environment for advocacy and shared learning, hundreds of ACOs with millions of lives from all 50 states and the District of Columbia formed NAACOS. 
NAACOS' mission is to:
Foster growth of ACO models of care;

Participate with federal agencies in development and implementation of public policy;

Provide industry-wide uniformity on quality and performance measures;

Educate members in clinical and operational best practices;

Collectively engage the vendor community; and

Educate the public about the value of accountable care.
###