The American Medical Association recently asked 1,545 physicians about the biggest barriers to digital health and telehealth. Among their concerns: integration, interoperability, lack of tech support, and patients' technology limitations. 
It's hard to believe that in 2022 doctors are still struggling to integrate health IT into their workflows and systems. Tech vendors have to do better.
Our AI-powered virtual care assistant, MyEleanor, improves workflow. She reduces the burden on staff rather than adding to their workload. Eleanor can make hundreds of simultaneous calls. And she can do it in hours, not weeks. She spends time on unanswered calls so care teams don't have to. And she flows actionable patient data into your existing system.
Benefits and barriers
In the AMA survey, most doctors said telehealth has improved their own job satisfaction (54.2%). And 44% agree or strongly agree that it lowers costs. Further, more than 80% of respondents said it improves patient access and 62% of said it increases patient satisfaction.
But the doctors in the survey also said technology challenges for patient populations is another barrier to digital health. Because even in 2022, there are still patients who are on the wrong side of the digital divide. 
When citing patient barriers to digital health and telehealth, limited access to technology, limited digital literacy, and limited access to broadband topped the list. Limited data plans made the top five.
Bridging the digital divide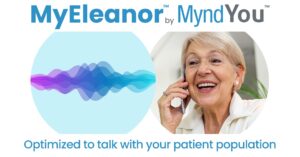 MyEleanor doesn't have a data-gobbling 3D avatar. Patients don't need broadband, 5G, or wireless connectivity. They don't need a smartphone or a webcam. In fact, they don't need an internet connection at all.  
Eleanor calls, the patient picks up, and they engage in a natural, friendly conversation (in English or Spanish). It's so incredibly simple for the patient. 
How MyEleanor works
But don't let that simplicity fool you. Eleanor's AI is working behind the scenes. She's actively listening not only to what patients say but also how they say it.
She recognizes words like "fall," "prescription refill," and "pain." (Even better, she can tell the difference between "I fell asleep" and "I fell this week.") 
When she detects an urgent problem, she can conduct "hot" transfers to care teams or send priority alerts. She provides actionable data that easily integrates with existing systems.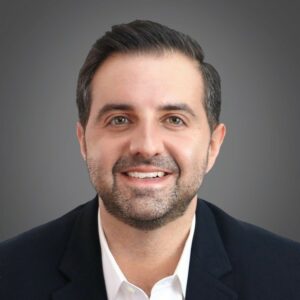 Our team is also deeply committed to partnering with our customers–helping to make their lives easier and helping them to better serve their patients. We'd love to tell you more about how quick and easy it is to set up a campaign that's scalable and customized to your specific needs and share with you some of the amazing results other organizations have had adding Eleanor to their care coordination and patient outreach teams. 
Let's talk about how we can help your organization, too. Reach out to Brian Brazda at brian.brazda@myndyou.ai.