FOR IMMEDIATE RELEASE
New York City, January 24, 2022
Brian Brazda has joined the growing MyndYou team as vice president of sales. With more than 16 years' experience as an entrepreneur and sales executive in healthcare, he brings expertise in business development, territory strategy, sales process, complex selling and team development. He leverages his entrepreneurial experience to design and drive sales and go-to market strategies.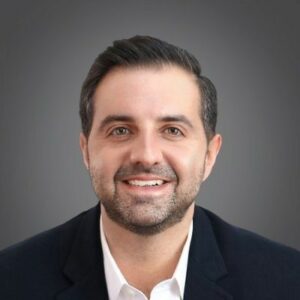 "I'm passionate about building and growing companies that help organizations deliver better care at lower costs, as MyndYou is doing. This is an opportunity to really make a difference in healthcare," he said.
"Brian will be instrumental as we continue to grow our pipeline of new business and ensure we're helping our existing customers manage the increasing need to close gaps in care, improve engagement, and extend reach in order to help high- and rising-risk patients and health plan members thrive at home," said MyndYou CEO Ruth Poliakine Baruchi.
Brian holds degrees in Economics and Japanese from the University of Michigan.
Schedule a consultation with Brian: https://myndyou.com/schedule-a-consultation/brian-brazda/
Email Brian: brian.brazda@myndyou.ai.
Connect with Brian on LinkedIn: https://www.linkedin.com/in/brian-brazda/.
About MyndYou: 
The MyndYou team serves a higher mission to impact lives for the better. MyndYou's AI-powered virtual care assistant, MyEleanor, helps care teams predict health risks and engage patients with the simplicity of a phone call. Eleanor conducts regular check-in calls that facilitate meaningful conversations and triage patients and members so the care team can focus their time where it's most needed, maximizing productivity and effectiveness, saving money, and improving population health outcomes.
###